en Sinterklaas is terug naar huis! Hoe is 't aan de Lloydstraat? Hopelijker wat meer enerverend dan hier (bij tijd en wijle).
Wat mijn gedachten betreffende de zaak 'Moois' enigszins benevelt, is de kennelijk deplorabele staat waarin Rijnmondtv verkeert, m.a.w. de invloed die deze kwestie mogelijk op het genoemde programma heeft en de daaruit te gevolgtrekken twijfel over een in het verschiet liggend onderhoud met de verantwoordelijke persoon over een eventuele inbreng mijnerzijds daartoe. Of stel ik mij dat niet goed (voor)?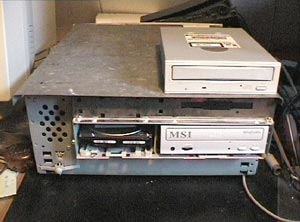 Nou ja, ik heb in ieder geval weer eens iets van me laten horen, ben nog niet overleden, geniet juist van een relatief zorgeloos leven, want dat kan nog steeds in Nederland! Of niet dan?