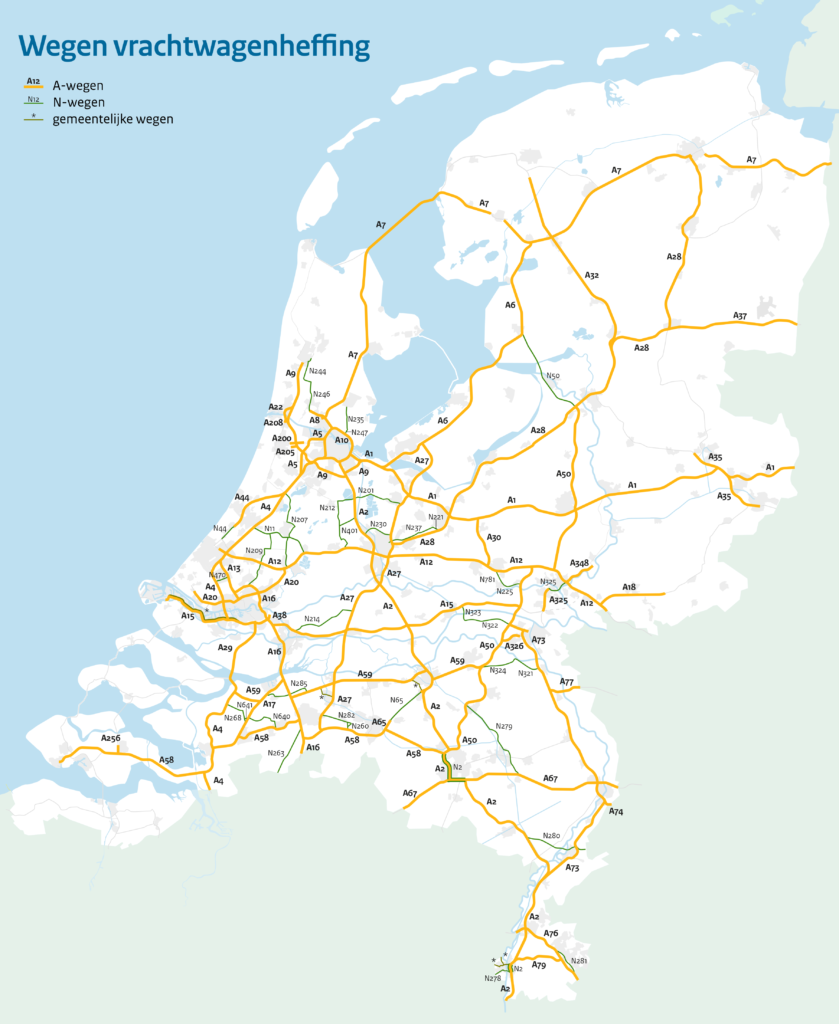 Gisteren hebben we de uiteindelijke versie van de kaart aangeleverd en vandaag is ie al in de media on-line. Eindelijk, dacht ik, schoon schip in de vervoerssector, maar de invoering van deze kilometerheffing is pas in 2023, kost mega veel, en het tarief voor de motorrijtuigenbelasting voor vrachtauto's gaat omlaag.
Zal dat per saldo het aantal trucks op de weg verminderen, minder lege of nauwelijks gevulde bakken doen rijden, de vervuiling doen afnemen? Ik weet niet of ze het daarop doorgerekend hebben, al is het oogmerk verduurzaming en innovatie voor IenW, in 'nauw overleg' met de transportsector. Bovendien geldt 't alleen voor voertuigen boven de 3,5 ton, dus zal het vervoer met lichtere wagens er niet onder lijden.
We hebben in ieder geval onze ondergrond flink moeten updaten en ik zal maar niet te veel reppen over de 'vervalsende' versimpeling en stilering van de snelwegen. We blijven ermee bezig; het wordt dus wel steeds beter.