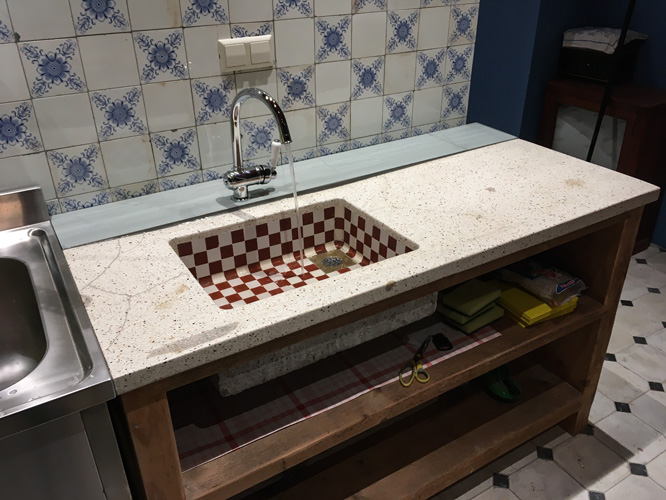 In een kringloop gaat het water ook hier nu; met gebruikt hout om het tijdelijke, grijs gegronde paneel te ondersteunen. Het is nog lang niet klaar en achterstallig onderhoud dreigt bij voorbaat. Alsof we niet aan betere spullen en menskracht konden komen.
Aan de monding van de Maas, Waal, Merwede, Lek, Rijn, Rotte, Hollandsche IJssel ook, is een stroom van woorden op z'n plaats, als dam tegen verzilting, droogte, afkalving, verzanding. Je drijft mee, of roeit er tegenin. Het legt geen zoden aan je dijk.
We koken alle bugs eruit, daarbij zien niet onze vingers of mond te branden, het gemeenschapsgeld in de perilexovens, of de rekening voor de buren. Hebben we het uiterste gedaan, kan de verantwoordelijkheid gedragen worden?