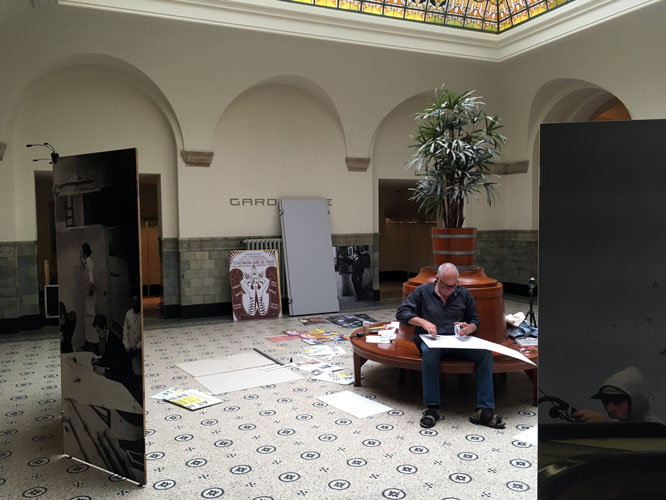 Voor een one night stand Tuschinski in the picture op het stadhuis voor een zooi hotemetoten en daar is een hoop werk in gaan zitten. Een steentje eraan bijgedragen, dat scheelt wat nachtrust. Het was goed toeven evenwel in de a-koestische hallen van het oude gebouw met z'n opgekalefaterde voorkomen.
Uit een film over Tuschinski door Simon van Collem en Henk Onrust moest nog een fragment gelicht worden en een black hole in de oorspronkelijke vhs-band gefikst, wat een piece of cake was met een simpel programma als Apple's iMovie.
Ik had ook een still kunnen gebruiken of een langer fragment met een min of meer op de cadans bewegende mond, maar dit was het snelst te bewerkstelligen. Worden we er niet op afgerekend door al die kritische bezoekers morgenavond?