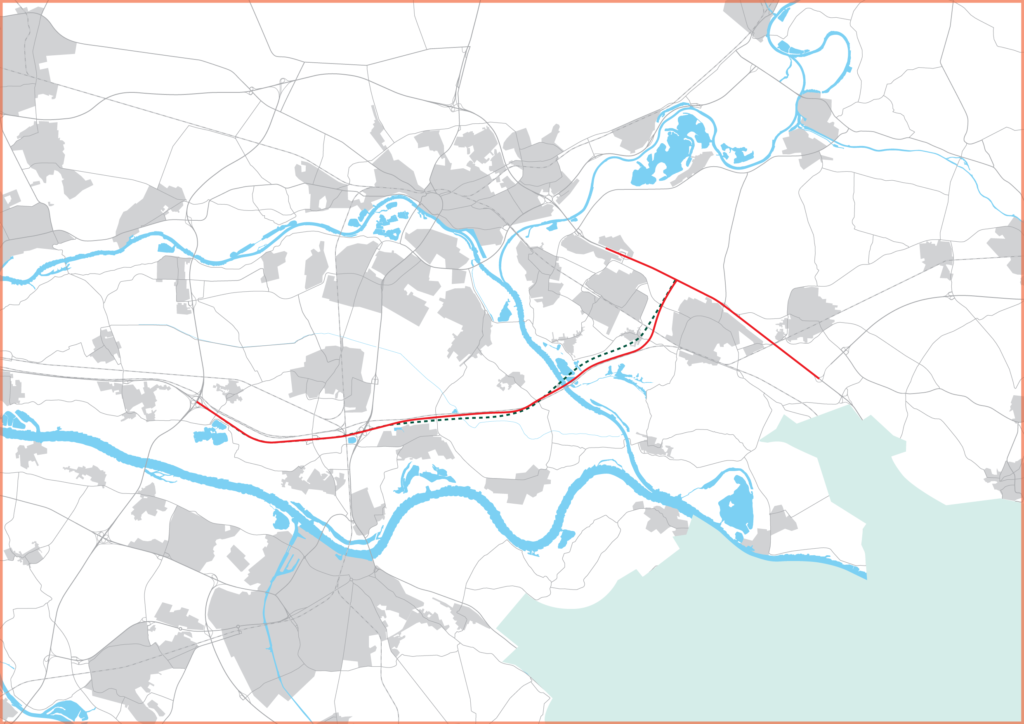 Mijn eerdere duiding van de route voor de nieuwe snelweg blijkt gebaseerd op minder accurate gegevens. De gebruikte kaart was te grof om de lijn op de juiste plaatsen te trekken. Het tracé voert op essentiële stukken dicht langs het goederenspoor en ontziet daarmee een hoop bebouwing. Niet alles, dat lijkt onmogelijk. Veel boomgaarden en enkele boerderijen, een manege ook, lijken opgeofferd te gaan worden.
Een snelweg neemt veel meer dan alleen fysieke ruimte in beslag: het voortdurende geraas zal ver reiken, en de overige vervuiling is eveneens groot. Gaat het elders wat opleveren, omdat verkeer daar niet meer, of minder, rijdt?
De investering is daarom enorm; behalve de weg zelf moeten er bruggen en viaducten komen, een bak voor verdiepte ligging, geluidswallen, aanpassingen en uiteindelijk herstel van de omgeving. Het heet landschappelijke en ecologische inpassing, te amoveren wegen en objecten, waterberging, of gewoon kunstwerk.