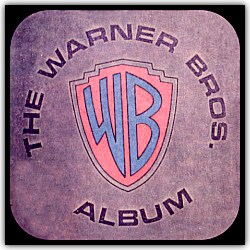 Ik houd het niet meer, moet even vertellen wat ik nou weer gehoord heb! Ik werd er wild van, oude tijden herleefden. Of overdrijf ik nou? 
The Warner Bros Album van The Residents. Het is de tape die ze ooit voor hun ontstaan als zodanig aan de platenmaatschappij zonden en – niet geheel onbegrijpelijk, de tijd en zijzelf waren er nog niet klaar voor – geretourneerd kregen, ter attentie van 'the residents' op hun toenmalige adres (1971). The rest is history. 
Het is geweldig, om te lachen ook, kolderiek, knullig, melig, niet te filmen, wat een klerezooi!